Be sure to follow our Instagram to know where we will pop up next!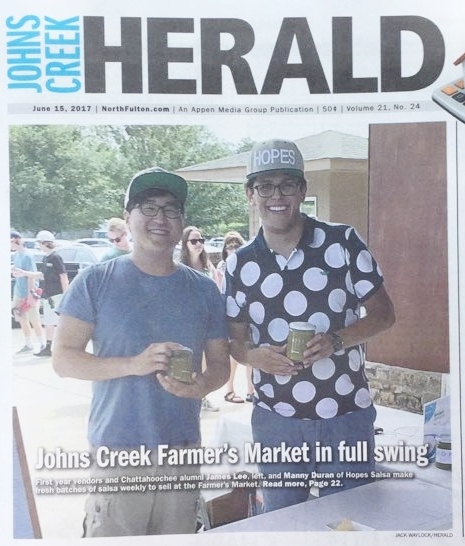 June 15, 2017, Jack Waylock

"Located at the Mark Burkhalter Amphitheater at Newtown Park, the market is open from 8 a.m. to noon Saturdays through Aug. 26. Each market features more than 20 local farmers and vendors offering organic and sustainable foods and produce. Live music and children's activities are also a part of the market.
Manny Duran and James Lee, co-founders of Hopes Salsa, are in their first year as vendors at the farmers market. The duo graduated from Chattahoochee High School and Georgia Southern University and decided to be food entrepreneurs.
"Our salsa is made with no preservatives or sugars, the best quality ingredients, and made fresh on Thursdays for sale on Saturday," said Duran, who is participating in his first farmer's market."